The Page Tree Eraser deletes a page tree on the basis of a source page tree.
Follow these easy steps to delete a selected page tree:
Step 1 - Page tree selection
Decide what page tree you would like to delete.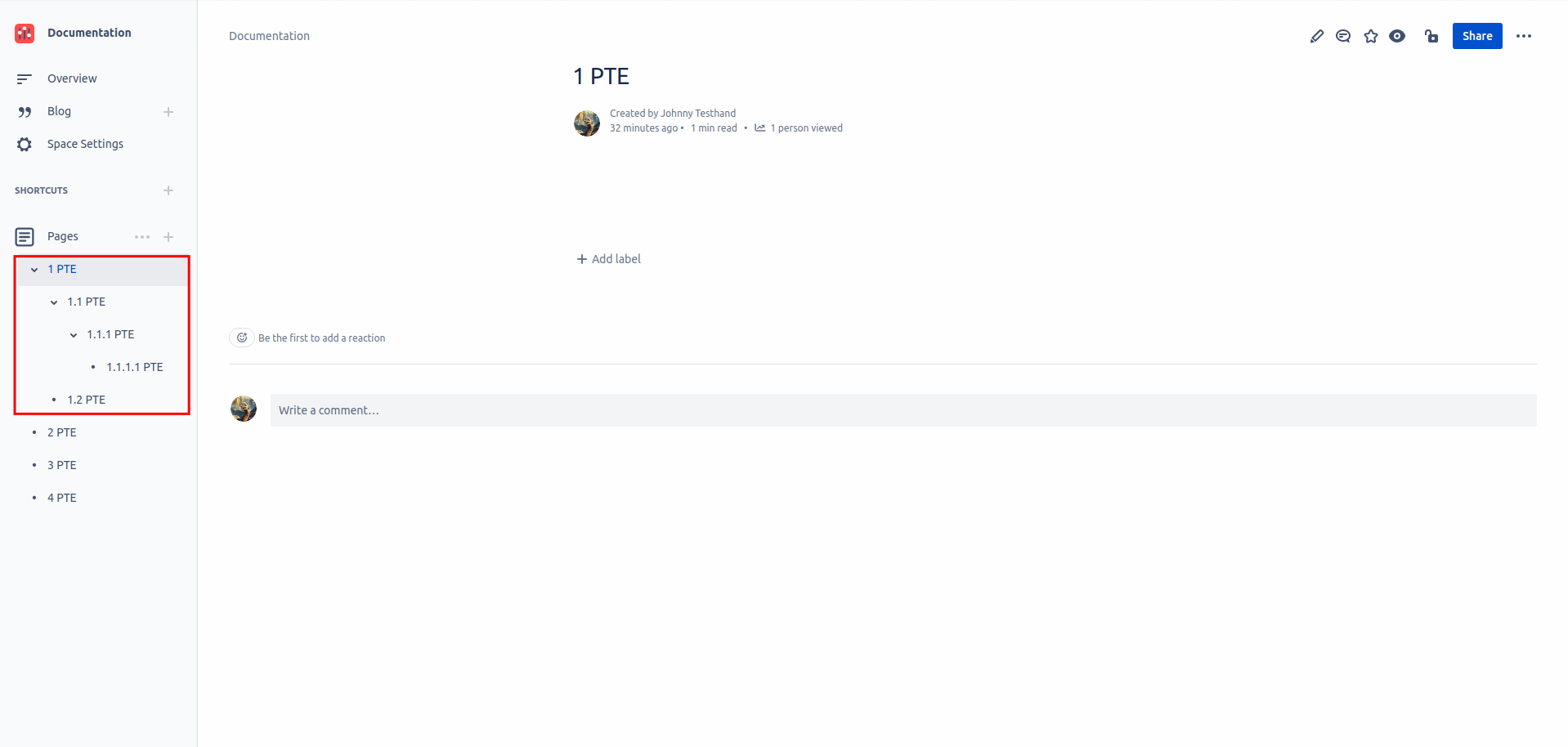 Step 2 - Delete page tree
Ensure that you are on the main page of the tree that you'd like to delete. The page you are currently on will be highlighted in blue.
Click the contextual menu for a drop down to appear (three dots in the top right hand corner).
Select Delete page tree.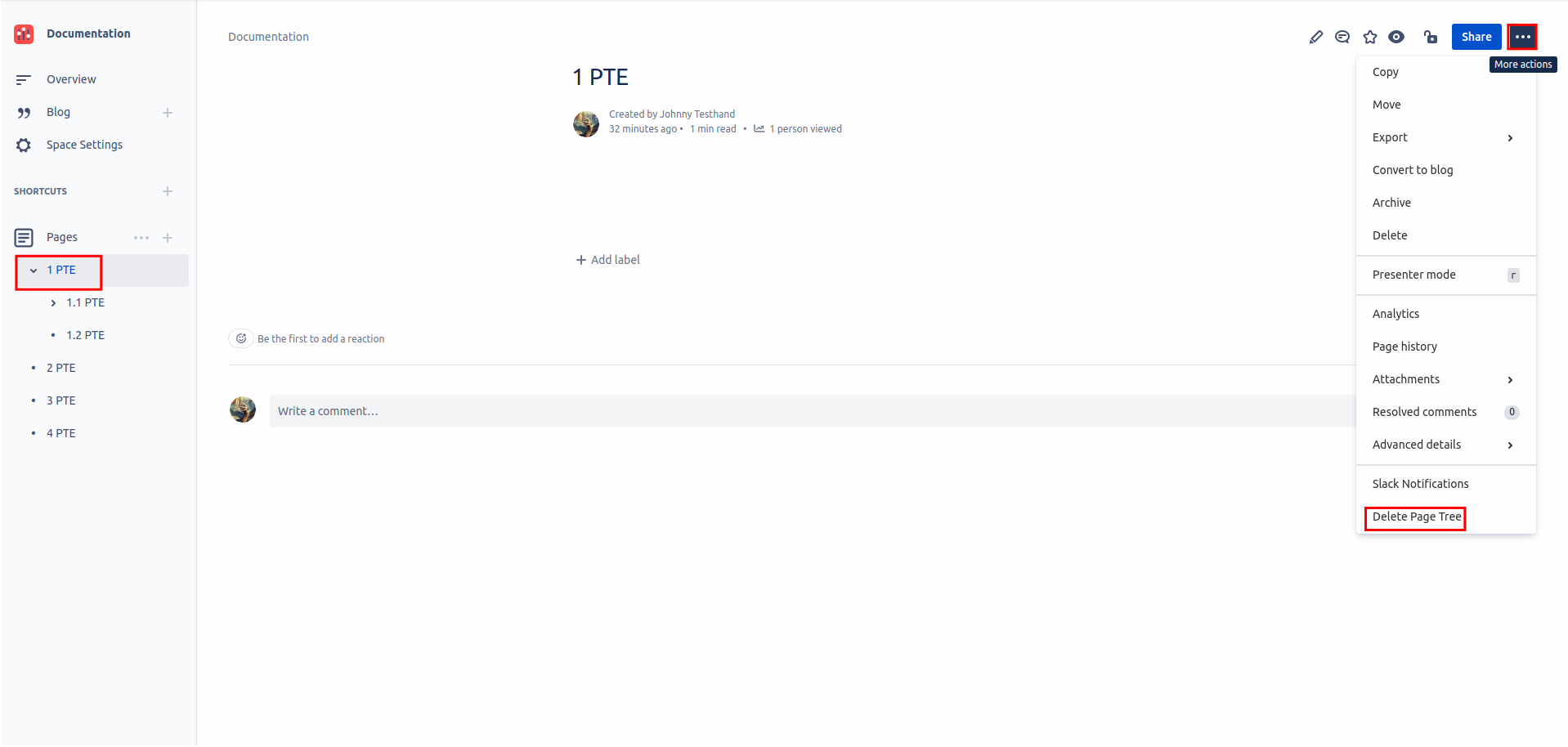 Step 3 - Pages to be deleted
A modal will pop up showing what pages will be deleted.
If you are happy with the pages that will be deleted click on the Submit button.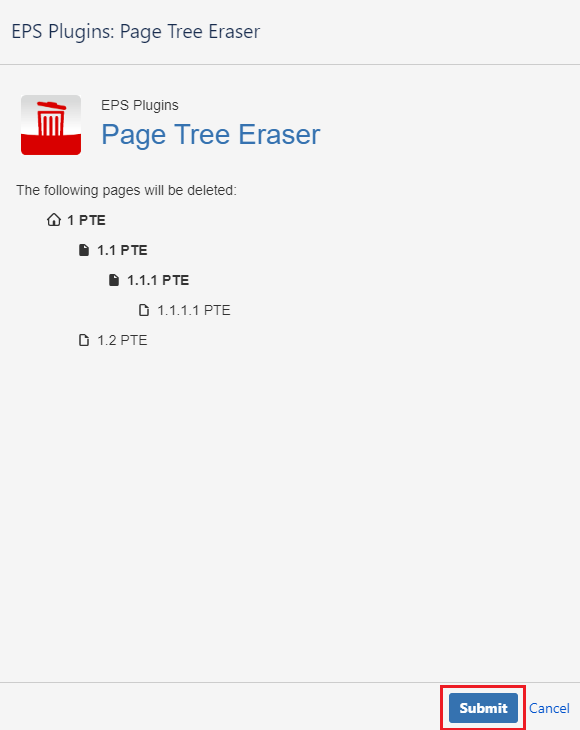 ---
Icon Key
What are these icons for?
These icons explain what each page means in the hierarchy of the tree.
| Icon | Description |
| --- | --- |
| (House) | Root Page |
| (Document blacked-out) | Page that contains a sub page |
| (Document white) | Page that contains no sub pages |